Voices studio. Voice over studio. Voice actors studio. Commercial voice actors. Commercial voice actor rates. Commercial voice actor company. Commercial voice actor services. Commercial voice actor agency. Commercial voice over studio  

Commercial voice over demos
We are +6000 voices for video. 90 different languages. Commercial voices and edition. Commercial recordings
Children voice over samples
Commercial kid voice overs team. Editing , production a creation of content for video commercial kids. Children voices

Commercial voice over rates
Escena Digital is a commercial recordings company with low cost prices. Commercial voice over rates
Voice over agency
Commercial voice over  recordings
Commercial voices. Voice over for television spots
Jean Moran, French voice over talent for advertising spot :  Oppo mobile company
Voice overs for tv commercial.  North American voice actors team.  Recording teleshopping
Sebastian, commercial German voice over. Recording  spot. «Seat Leon Experience»

Commercial voice over demos
We are +6000 voices for video. 90 different languages. Commercial voices and edition. Commercial recordings
Children voice over samples
Commercial kid voice overs team. Editing , production a creation of content for video commercial kids. Children voices

Commercial voice over rates
Escena Digital is a commercial recordings company with low cost prices. Commercial voice over rates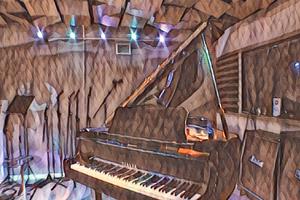 Ad commercial voice over
Vlad, Russian voice over. Recording ad television for Eurosport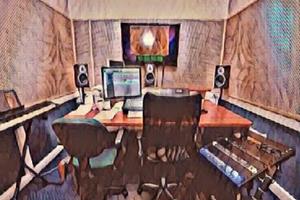 Commercial voice for television ad
Ilja, German voice over.  Recording billboard for television
Commercial voice overs
Waner, Chinese voice over talent for commercial recordings.

Spanish/ English/ French/ Portuguese female voices for commercial recordings

Spanish/English/French/Portuguese male voice talents for commercial recording

Spanish/ French/ English/ Portuguese children voices for commercial recordings
Commercial voice over company
Commercial voices for Portuguese television recording ,  commercial English voices  ,   Spanish and Italian voices for commercial ads.  Recording in 90 languages

Commercial voices for television
 We provide the best voice overs for commercial videos and advertising. We are 6000 professional voice overs:  Spanish, English, American, French…
Production music for commercial ads
Production music for  ads, television programs, movies, documentaries, audio guides, audio books, radio, cartoons and video games.
Background free music
Non copyrighted royalty-free music to download
Commercial  voice over studio. Commercial  professional studio in Spain and France. Commercial studio quotes. The best quality. Advertising music
Professional voice over team.  Voice bank about 90 languages/ 6000 voice overs

Spanish voice over services


African and Australian voices
Office
Escena Digital Locutores
Avenida de las Águilas, 90
28044 Madrid (Spain)
Email: escenadigital@yahoo.es
Call Us
+ 34 666 93 18 29
+ 34 91 461 83 88
Recording studios in Spain
Madrid
Barcelona
Valencia
Sevilla
Bilbao